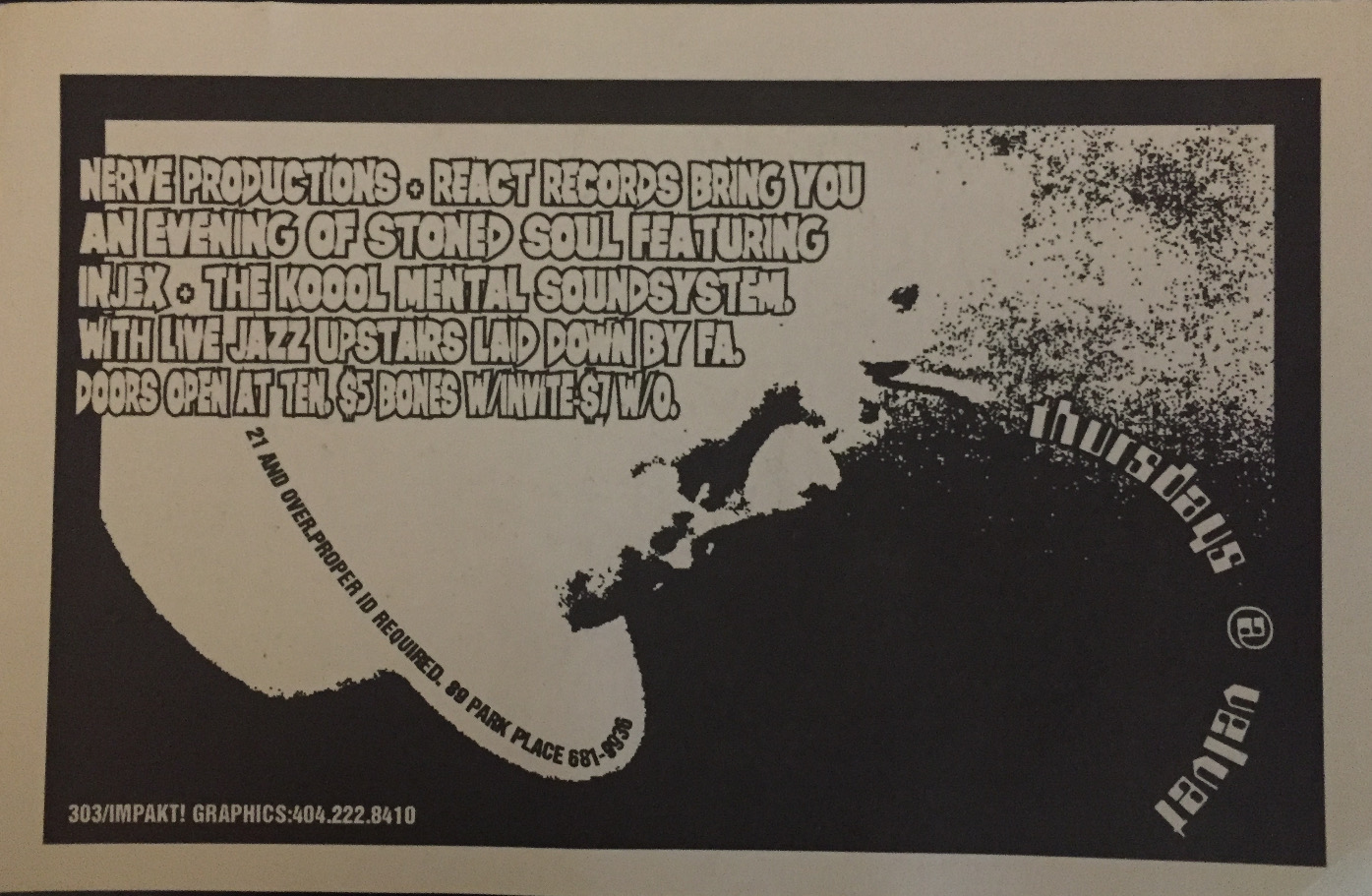 Author: Mausiki Scales
Over the years, I've collected heaps of fliers from parties, performances and other events. I really didn't know what I would ever do with them, then...this blog. So, we're launching a regular retro series called "From the Archives," kind of our own tbt (as a matter of fact, maybe we'll start doing them on Thursdays!) If you have something to contribute, send it our way and we'll share your memories in a post, too.
Anyway, I was digging through the pile, and found these fliers from, FA, a group I was in the early and mid-90s along with Carla Gomez (vocals), Ralph Ball (guitar), Kenneth Murray (drums), Juan Fannin (bass), and Kim Miller (vocals). Our name came from the traditional culture of the Fon people in Benin.
Funk was our sound, or sometimes they called it acid jazz, and we would do renditions and covers of music like Billie Holliday's "Strange Fruit", Loose Ends, Chaka Khan, Donnie Hathaway, Parliament Funkadelic, McFadden & Whitehead, Frankie Beverly and Maze. We also explored original material...I'm sure one of us has a copy of "Pouring like the Rain" on cassette somewhere. Dig in the garage, y'all!
You could catch us playing early live sets alongside DJs like Sol Messiah and Karl Injex at venues like Fourth World Studio's (photography studio) parties hosted by Kim Yokely; Velvet, often hosted by Ken Rye and Ken Batie; and SOHO. The jazzy innovative vocal stylings of Carla Gomez never failed, and she always represented in her bare feet and head wrap with incense in hand..pre-Badu.
Oh, and there was that time Olimatta Taal took us to perform at a commemoration near the Edmund Pettus Bridge and we opened for H-Town, which is worth a whole other blog!
Memories...Anybody else remember?